What Our Clients Are Saying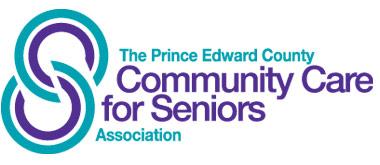 The Prince Edward County Community Care for Seniors Association was one of the original community support services agencies that contracted with Nesda Technologies to develop a client and volunteer database for our organizations. We were looking for a database that had the following characteristics: affordable; software that would save time, be easy to learn and user-friendly; operational on our existing computer hardware systems; could be networked easily; and software that would track statistics required for reports to the Ministry of Health & other funders. NesdaTrak was designed to meet all of our original criteria and the current software exceeds our expectations. The software was developed with the input of community support services agencies that face the daily challenges of serving clients and co-ordinating hundreds of volunteers. Staff at Nesda Technologies are knowledgable about community support services and have designed a tool that has agencies serve clients in the most efficient and effective way possible. Nesda Technologies constantly improves the software to meet new realities – tracking vaccination status of staff, clients, volunteers and subcontractors is a recent example. Staff members at Prince Edward Community Care use NesdaTrak every day for every service that we offer. In recent years Nesda has developed excellent staff training opportunities as well. More information is available on the NesdaTrak website at www.nesdatrakonline.ca The software comes with a wide selection of modules so that it can meet your needs. Ask for a quote. You'll be glad that you did.
Debbie MacDonald Moynes, BA (Hon), MPA
Executive Director
"If ever I've had questions while navigating the Here2Volunteer program, the people who designed and developed the software at Nesda Technologies are only a phone call away for support. They are an extremely efficient and friendly team of experts, willing to take the time to ensure I understand how to utilize the Here2Volunteer program - to its fullest potential. I'm very pleased with the partnership between Nesda and the Humane Society Hastings Prince Edward. I highly recommend the Here2Volunteer management system to organizations seeking a streamlined way of managing volunteer shifts, publishing available shifts for sign up and recording hours served."
"Nesda Technologies provides easy-to-use tax receipting software for our youth peer mentoring charity that has really helped us to streamline our process and impact. Their software and support team are both fast and reliable."
"The Mohawks of the Bay of Quinte-Tyendinaga Home Support Program is a user of NesdaTrak and we find it to be a very useful database for all our client's files and statistics. The software is reliable and the support team are friendly and helpful!
"We have used Nesda since 2012 and have always have been very happy with their service, their knowledge and their staff. We give them our problems and they offer us solutions – what more can we ask for?"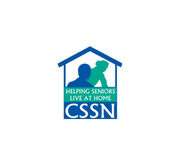 CSSN has been a long time user of NesdaTrak and more recently in the past few years with Nesda Technologies for IT Support. When CSSN was in the market for a new IT provider for both cloud based services and support, it made sense to look to Nesda Technologies who the provider for our database and reporting requirements. One stop shopping has assisted in moving CSSN forward in both our IT environment and knowledge of NesdaTrak. The NesdaTrak module and functionality allows for seamless reporting to the Ministry, and collection of a wide variety of reports for analysis and effective business practices. The response time for support is second to none. Nesda Technologies staff is readily available to troubleshoot concerns and put into place financially sound solutions and learning opportunities. It has been a pleasure to work with the team at Nesda Technologies. We look forward to ongoing quality improvement initiatives related to NesdaTrak.
Carolyn Askeland
Executive Director
Community Support Services of Niagara
"In today's increasingly digital world there is huge comfort in knowing that my computers are in such good hands, I can rely on Nesda's quick response to any problem. They are always professional, responsive and reassuring. I would highly recommend Nesda technology for all your computer needs, from helping you purchase your equipment to maintenance and trouble shooting. Thanks to Nesda my computers are the one part of my business that I don't lose sleep worrying about!"
"We have been clients of Nesda Technologies for 10 years. With technology ever changing, we rely on Nesda to keep our computers and networks up and running! They provide awesome advice on equipment purchases and network improvements to help us run our small business of 12 employees. They are very responsive when we are in need and provide accurate and affordable cost estimates BEFORE we make any purchasing decisions. They are a caring crew who we truly rely on!"
"It's been a pleasure to have worked with everyone there at the Nesda Technologies team since 2005 when we first implemented NesdaTrak here at SECC, as well through the addition of DigiCHA about a decade ago, then moving to the cloud at the onset of the pandemic in early 2020. You've helped transform the way we do our business and I appreciate your support and trainings to me and our staff over the years."
"Cheshire Hastings Prince Edward has been a long-time customer of Nesda Technologies. They are the go to for all our IT needs. We use their Data Software, NesdaTrak, as well they developed some scheduling software for us. They provide all of our backup in the cloud. We at Cheshire Hastings Prince Edward put our trust in their hands and we have not been disappointed."
"The Nesda team is top-notch!"