I.T. Solutions
For Small to
Mid-Sized Businesses
Nesda is the one-stop-shop and fully managed I.T. service provider of choice for many SMB's, healthcare agencies, and non-profit organizations across Canada and into the United States. We help businesses reach their goals and elevate their value through innovative technologies, custom software development, industry leading cyber security measures, cloud solutions, HR consultancy and digital marketing services.  
Experience
Our specialized team of experts have over 26 years of experience delivering I.T. services and solutions to businesses across North America.
Quality Support
Our commitment to ensure customer satisfaction through superior service, support and maximized product performance continues to be our focus.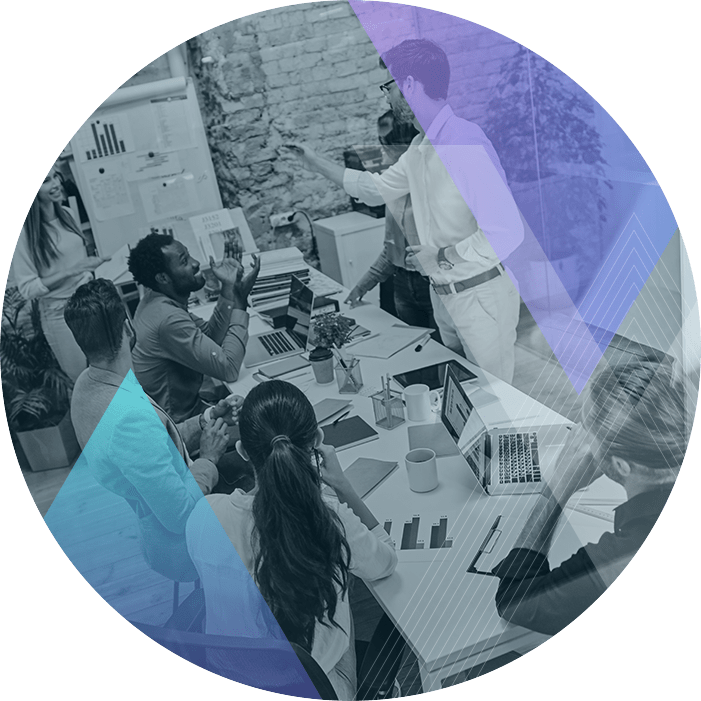 why choose us
Your Business I.T. Security
Is Our Priority
Average Cost Of A Data Breach In Canada
Canadian cyber insurance companies now require insured businesses to offer multi-factor authentication (MFA) and have other baseline security measures in place.
Cyber Security Breaches Are Caused By Human Error
People are a company's strongest asset. When employees are empowered with the right tools and knowledge, their capacity to protect against a cyber attack is significantly increased.
our services
We Offer a Wide
Variety of I.T. Services
I.T. is our passion-not yours! We take care of everything I.T. related, so you can focus on your business growth.
Cyber risks are ever evolving in our digital world. Get the right security measures in place to protect against an attack or data breach.
As a complete package, Nesda offers domain registration, transfer and hosting of your website - whether we've developed it or not. Our email hosting services offer optional spam filtering service.
From simple peer-to-peer, to server-based networks, or remote hosting we offer superior support services.
From interactive online catalogues, to secure e-commerce sites we ensure customers around the world can browse and purchase your products.
Consider outsourcing your Human Resources (HR) functions to keep costs down and gain efficiencies. We offer estimates for HR policies, onboarding, HR Compliance and Legislation, and much more.
Our team of programmers can transform your idea and develop it into a customized piece of software or application.
Our marketing services are not one-size-fits-all because your business is unique. We work with you to develop a customized strategy that best fits your brand, needs, and budget.
We Work With Partners You Can Trust
our services
We Offer a Wide
Variety of I.T. Services Our Own Secure Data Centres Are Located in Ontario, Canada.
CLOUD'S SUPPOSED TO BE THIS EASY...
Our Products
We Deliver Solutions with
the Goal of Trusting Relationships
our clients
Business I.T. Solutions
Across North America!
Humane Society Hastings Prince Edward
"If ever I've had questions while navigating the Here2Volunteer program, the people who designed and developed the software at Nesda Technologies are only a phone call away for support. They are an extremely efficient and friendly team of experts, willing to take the time to ensure I understand how to utilize the Here2Volunteer program - to its fullest potential. I'm very pleased with the partnership between Nesda and the Humane Society Hastings Prince Edward. I highly recommend the Here2Volunteer management system to organizations seeking a streamlined way of managing volunteer shifts, publishing available shifts for sign up and recording hours served."
JAZZ Hair Studio
"We have been clients of Nesda Technologies for 10 years. With technology ever changing, we rely on Nesda to keep our computers and networks up and running! They provide awesome advice on equipment purchases and network improvements to help us run our small business of 12 employees. They are very responsive when we are in need and provide accurate and affordable cost estimates BEFORE we make any purchasing decisions. They are a caring crew who we truly rely on!"
Executive Director, Debbie MacDonald Moynes
There seems to be an ever-increasing need to protect one's online identity and to understand the power and pitfalls that Internet usage brings. We asked Nesda Technologies to educate our employees about the current and emerging issues. Our staff members were so enthusiastic about the presentation we then decided to offer the session to our Board of Directors. Bruce May was able to provide a comprehensive summary in two hours that included relevant examples and practical approaches to mitigate the risk. He also facilitated a lively discussion and answered questions. We were very pleased with the result."
Gilbert & Lighthall Marketplace
"In today's increasingly digital world there is huge comfort in knowing that my computers are in such good hands, I can rely on Nesda's quick response to any problem. They are always professional, responsive and reassuring. I would highly recommend Nesda technology for all your computer needs, from helping you purchase your equipment to maintenance and trouble shooting. Thanks to Nesda my computers are the one part of my business that I don't lose sleep worrying about!"
South Essex Community Council
"SECC has been using DigiCHA for more than five years to complete our interRAI-CHA and interRAI-PS assessments. The team at Nesda Technologies was great in supporting the implementation and launch of this software in our organization and is always available to help if we have questions or need to troubleshoot. DigiCHA is easy to learn and we find the automatic upload into IAR a convenience and time saver. It has fully met our needs and I highly recommend DigiCHA and Nesda Technologies."